Click here to download the review of this meeting.
The ancient town of Deir el-Ballas was the site of a campaign palace and settlement of the Theban kings during their war to liberate the country from the Hyksos. The site was founded by King Seqenenre, the brave, who ruled around 1550 B.C. Here he built a large royal palace, the North Palace, and a massive watchtower at the Theban end of the site known as the 'South Palace," along with a series of cemeteries, villas, and a workmen's settlement. Seqenenre, his queen Ahhotep, and sons Kamose and Ahmose used this place to marshal troops and assemble a fleet of ships and soldiers to sail north and free Egypt and found the glorious New Kingdom. Beginning in 2017 The Ancient Egyptian Heritage and Archaeology Fund under the sponsorship of the American University in Cairo has been working to record, restore and protect the ancient city for future generations to visit and appreciate as one of the great historic sites of Egypt.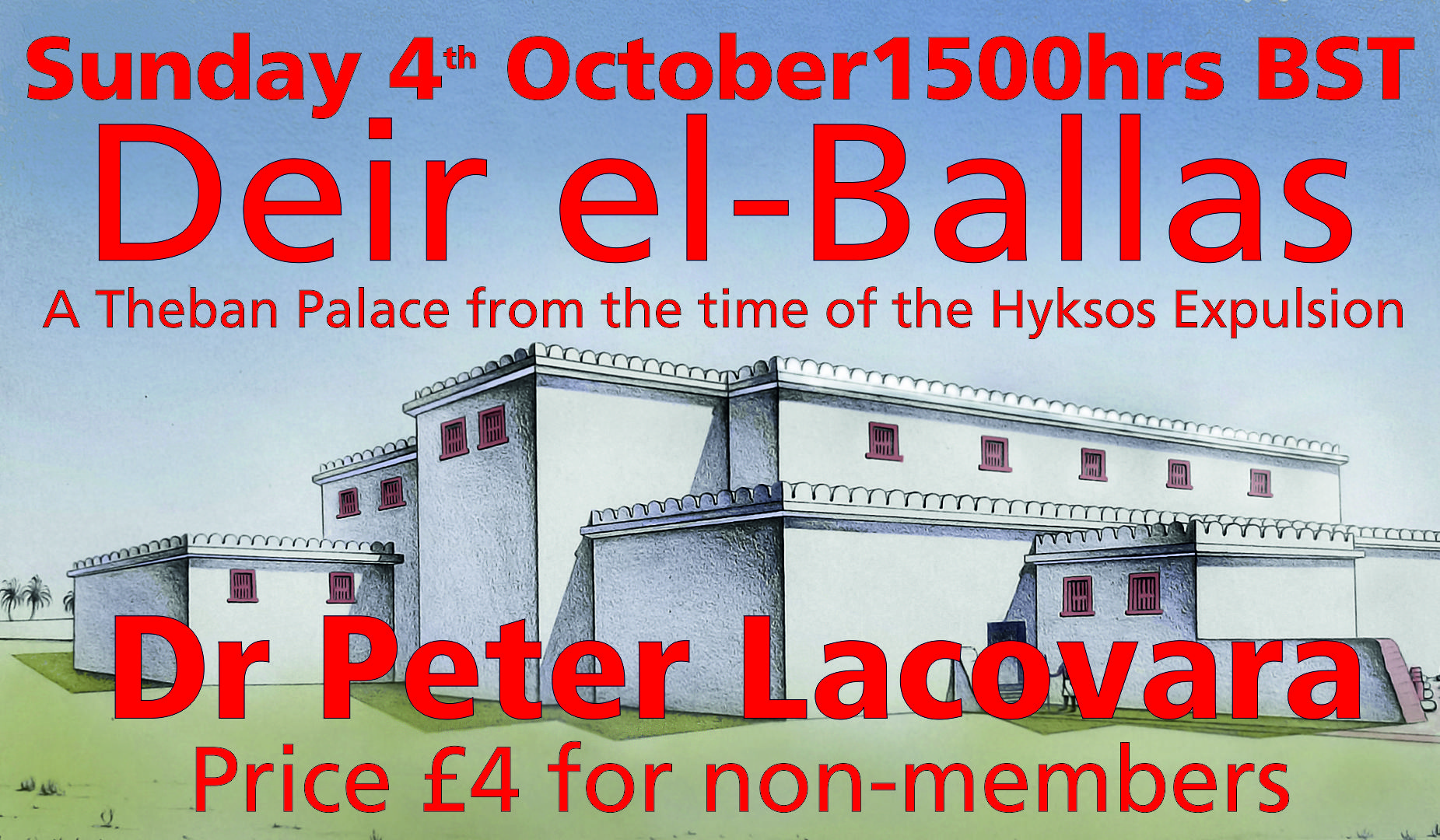 Dr Peter Lacovara is the Director of The Ancient Egyptian Archaeology and Heritage Fund. Before that, he was Senior Curator of Ancient Egyptian, Nubian, and Near Eastern Art at the Michael C. Carlos Museum from 1998 to 2014. Previously he served as Assistant Curator in the Department of Ancient Egyptian, Nubian and Near Eastern Art at the Museum of Fine Arts, Boston. Currently, he is also Consulting Curator for the Egyptian Collection at the Albany Institute of History and Art and Visiting Research Scholar at the American University in Cairo. He has also taught at Syracuse University, Virginia Commonwealth University, Georgia State University, The Massachusetts Institute of Technology and been the W. K. Simpson Distinguished Visiting Professor at the American University in Cairo. His archaeological fieldwork has included excavations at the Valley of the Kings at Thebes, the Palace city of Amenhotep III at Malqata in Western Thebes, Abydos, Hierakonpolis and at the Giza Plateau, and currently, he is directing the survey and restoration of the site of Deir el-Ballas. His publications include studies on Daily Life and Urbanism in Ancient Egypt, Egyptian Mortuary Traditions, and the Material Culture of Ancient Egypt and Nubia. For more information see his website.
This talk was given at the October 2020 meeting of the Essex Egyptology Group, held online via Zoom on 4th October 2020 – click here to download the review of this meeting.