Click here to download the review of this meeting.
The Wadi el-Jarf site, excavated since 2011, is a harbour on the Red Sea shore that was used at the beginning of the IVth dynasty to reach the copper and turquoise mines of the south-western part of Sinai Peninsula. During the 2013 archaeological campaign, hundreds of fragments of papyrus from the end of Khufu's reign were collected at the entrance of one of the storage galleries that are one of the most remarkable features of the site. This is at the moment the oldest papyrus archive ever found in Egypt. It was related to a team of sailors and mainly includes two categories of documents: accounts of commodities delivered to the workers, and logbooks registering their daily activities over several months. The aim of this lecture is to present the main results of the excavations on the site those last 10 years, and to give a glimpse into the papyrus archive found there.
For more information see the project website.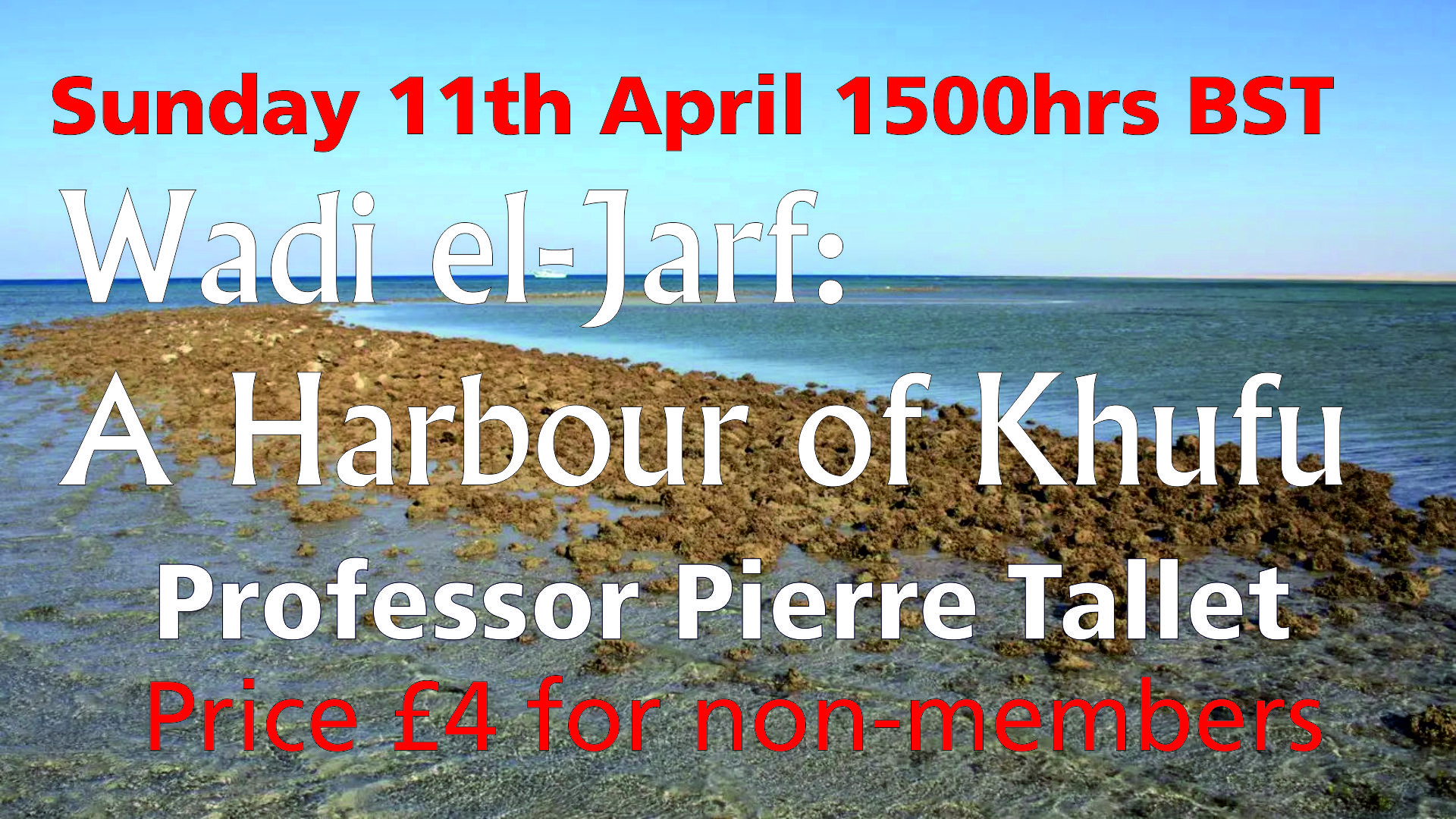 This talk was given at the April 2021 meeting of the Essex Egyptology Group, which was held on 11th April 2021 via Zoom – click here to download the review of this meeting.