Click here to download a review of this talk.
A new exhibition, Jewels of the Nile, is being held at the Worcester Art Museum (Mass, US) in the second half of 2022. In this talk Dr Peter Lacovara will be giving us a look at the items that will be on display there for the first time in nearly a century. This collection of jewellery is remarkable for its breadth and quality, and also for its fascinating backstory. Much of it came from the personal collection of Laura Norcross Marrs (1845-1926). She and her husband became friends with Howard Carter after meeting him in Egypt in 1908 and taking an interest in his watercolours of scenes from Egyptian tombs. Over time Carter advised the Marrs as they bought antiquities – particularly jewellery – and they eventually assembled an outstanding collection, which Laura Marrs generously donated to the Worcester Art Museum after her husband's death. The exhibition will feature nearly 300 objects ranging from tiny beads to large tomb walls, and is said to be one of the largest Egyptian exhibitions to be seen anywhere.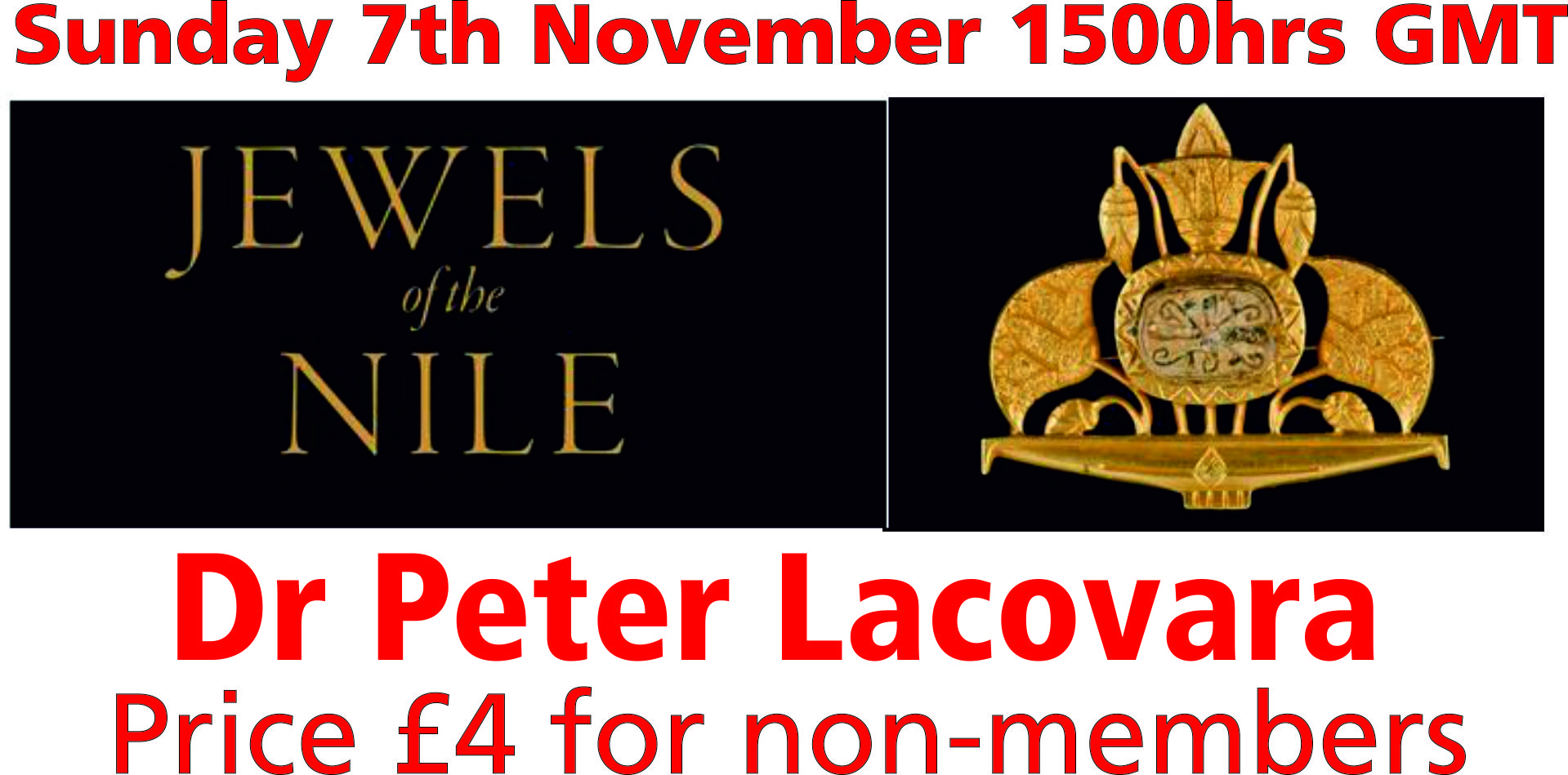 Dr Peter Lacovara is the Director of The Ancient Egyptian Archaeology and Heritage Fund. Before that, he was Senior Curator of Ancient Egyptian, Nubian, and Near Eastern Art at the Michael C. Carlos Museum from 1998 to 2014. Previously he served as Assistant Curator in the Department of Ancient Egyptian, Nubian and Near Eastern Art at the Museum of Fine Arts, Boston. Currently, he is also Consulting Curator for the Egyptian Collection at the Albany Institute of History and Art and Visiting Research Scholar at the American University in Cairo. He has also taught at Syracuse University, Virginia Commonwealth University, Georgia State University, The Massachusetts Institute of Technology and been the W. K. Simpson Distinguished Visiting Professor at the American University in Cairo. His archaeological fieldwork has included excavations at the Valley of the Kings at Thebes, the Palace city of Amenhotep III at Malqata in Western Thebes, Abydos, Hierakonpolis and at the Giza Plateau, and currently, he is directing the survey and restoration of the site of Deir el-Ballas. His publications include studies on Daily Life and Urbanism in Ancient Egypt, Egyptian Mortuary Traditions, and the Material Culture of Ancient Egypt and Nubia. For more information see his website.
This talk was given at the November 2021 meeting of the Essex Egyptology Group which was held on 7th November online via Zoom – click here to download a review of this talk.