Click here to download a review of this meeting.
The New Kingdom community of royal necropolis workmen housed at Deir el-Medina are well-known for the numerous texts they produced and kept. These texts vary in nature from literary to documentary with everything in between. Studies have shown that there were several trained and professional scribes at Deir el-Medina, indicating that literacy rate was high for a pre-modern community. But how do we define literacy? There is ample evidence from Deir el-Medina and the Theban royal necropolis for a local spectrum of male literacy. Some workmen were proficient hieratic scribes, while others may have been able to only write their own name. Besides textual evidence, there is a modest body of documents composed with identity marks, self-invented signs, drawings and tally marks. They suggest that local scribes inspired untrained hands to venture into the domain of non-textual notation systems, simultaneously borrowing from scribal practices and creating new ones.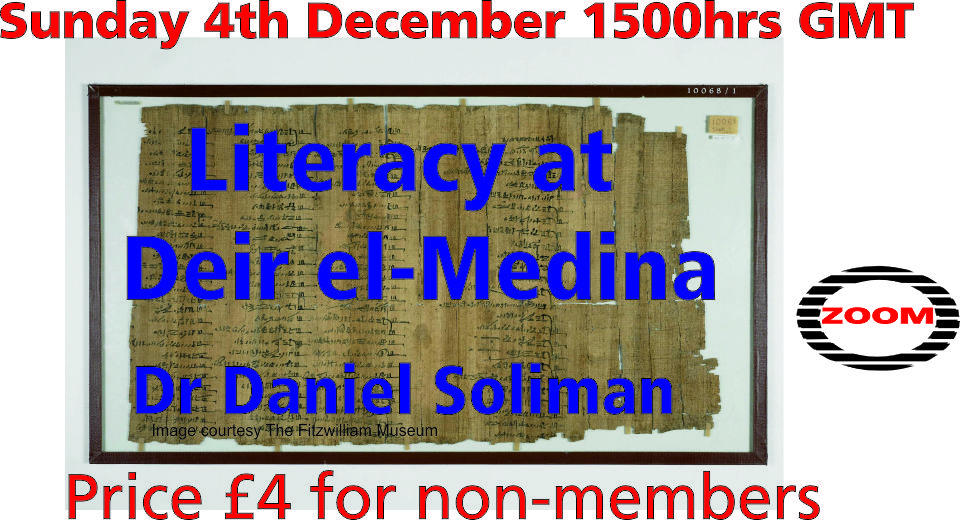 Dr Daniel Soliman is the Curator of the Egyptian Collections at the Rijksmuseum van Oudheden, Leiden, Netherlands.
This talk was given at the December 2022 meeting of the Essex Egyptology Group which was held on 4th December online via Zoom – click here to download a review of this meeting.