Click here to download a review of this talk.
The First Pharaohs
Egypt was unified around 3000 BC, beginning the history of pharaonic Egypt and setting the ground-rules for the nature and constitution of the state and kingship that would endure for three millennia. This afternoon we will explore the history and archaeology of the first three Egyptian dynasties, from the unification itself down to the building of the first pyramids.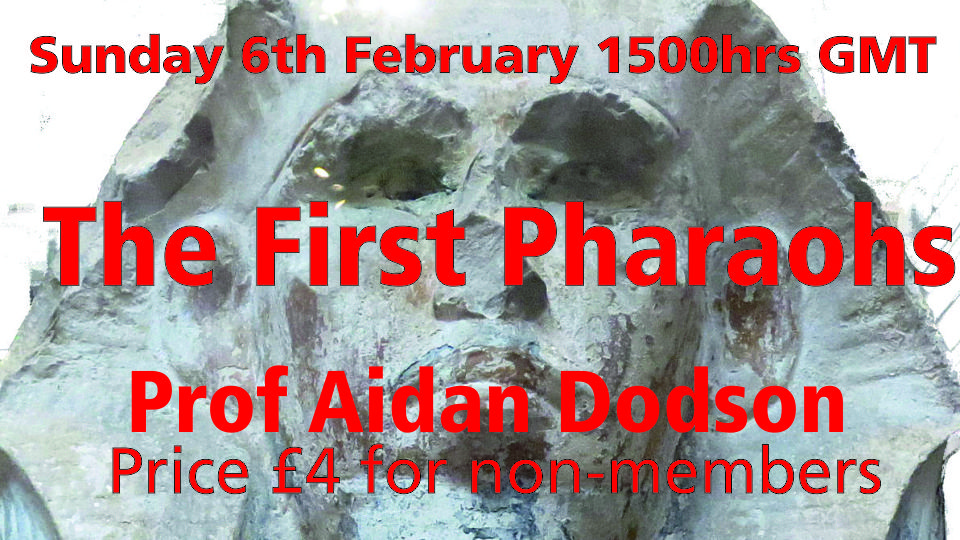 Professor Aidan Dodson has taught at the University of Bristol since 1996, where he has been honorary Professor of Egyptology since 2018. A graduate of Liverpool and Cambridge Universities, he was elected a Fellow of the Society of Antiquaries of London in 2003, and was Simpson Professor of Egyptology at the American University in Cairo for spring 2013. He is the author of some 400 articles and reviews, and 25 books; his latest is The First Pharaohs: their lives and afterlives, which has just been published by the American University in Cairo Press.
This talk was given at the February 2022 meeting of the Essex Egyptology Group which was held at 3pm GMT on 6th February online via Zoom – click here to download a review of this talk.