Click here to download a review of this meeting.
In this lecture, Dr Kathryn Piquette presented research on the Narmer Palette and comparisons with related relief-carved palettes for the evidence they provide for methods of their manufacture. The advanced imaging technique, Reflectance Transformation Imaging, reveals in compelling detail traces suggestive of particular tool types and modes of use. For example, certain marks appear to indicate the direction of tool travel and the changing orientation of the palette vis-à-vis the carver as the work progressed. Surface damage, areas of re-working, and possible incomplete carving, as well as the presence of pigment and other accretions, also raise interesting question about the life history of these fascinating objects and their role in the development of early Egyptian artistic traditions.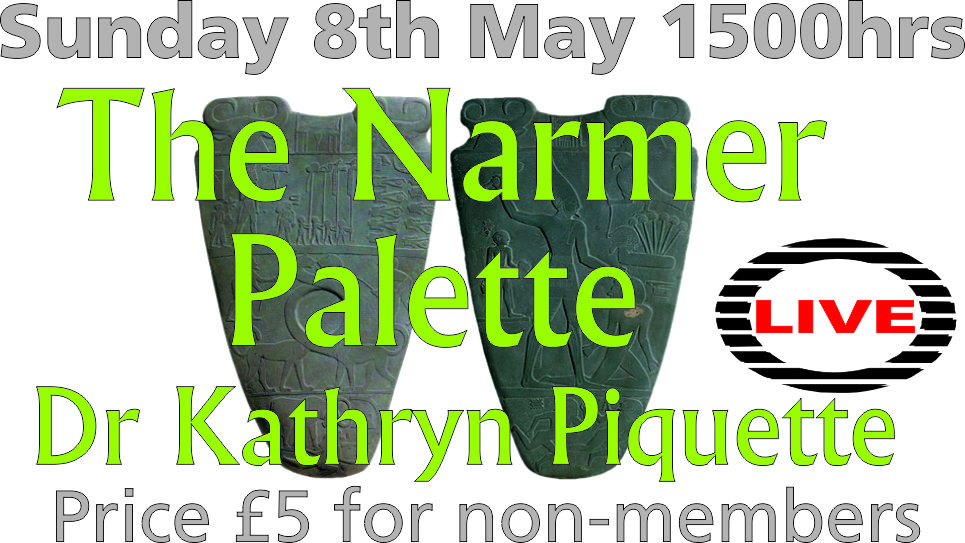 Dr Kathryn E. Piquette is a Sessional Lecturer and Senior Researcher in Cultural Heritage Imaging with the UCL Centre for Digital Humanities' Advanced Imaging Consultants (UCLAiC). Before coming to UCL she held positions at the Cologne Center for eHumanities (CCeH) and the Institut für Altertumskunde, Universität zu Köln. Prior to this she held a Marie-Curie COFUND Fellowship at Freie Universität Berlin, and other post-doctoral positions at the University of Oxford, UCL, and Trinity College Dublin. In addition to her training as an Egyptologist (PhD 2007, MA 2002, both UCL Institute of Archaeology), she specialises in computational imaging techniques including Reflectance Transformation Imaging and Multispectral Imaging. Dr Piquette is also the Director of the Bloomsbury Summer School. More information can be found on her UCL information page.
This talk was given at the May 2022 meeting of the Essex Egyptology Group which was held at 3pm BST on 8th May 2022 in person at Spring Lodge, Witham – click here to download a review of this meeting.