Click here for a review of this meeting.
Picture yourself sitting with me on the terrace of Shepheard's Hotel in Cairo. The sky is a brilliant porcelain blue. The sun casts its benevolent rays impartially on rich merchants and ragged beggars, on turbaned imams and tailored European tourists – on all the infinitely varied persons who compose the bustling crowds that traverse the broad thoroughfare before us.
Many of you will recognise the words of that great Egyptophile Amelia Peabody who evokes the imagery and feeling of Cairo, but at a safe distance!
Hotels reflect the civilisation of the time and Egyptian hotels are no different.
From the beginnings of travellers en route to India, to mass tourism, the hotel industry adapted accordingly to cater for the needs of the time.
In this talk Lee Young hopes to home in on just a representative few of the hotels that reflect this in a little more detail.
Young is always interested in the people and places rather than facts and figures so expect tales of the characters involved in the wonderful hotels of Egypt.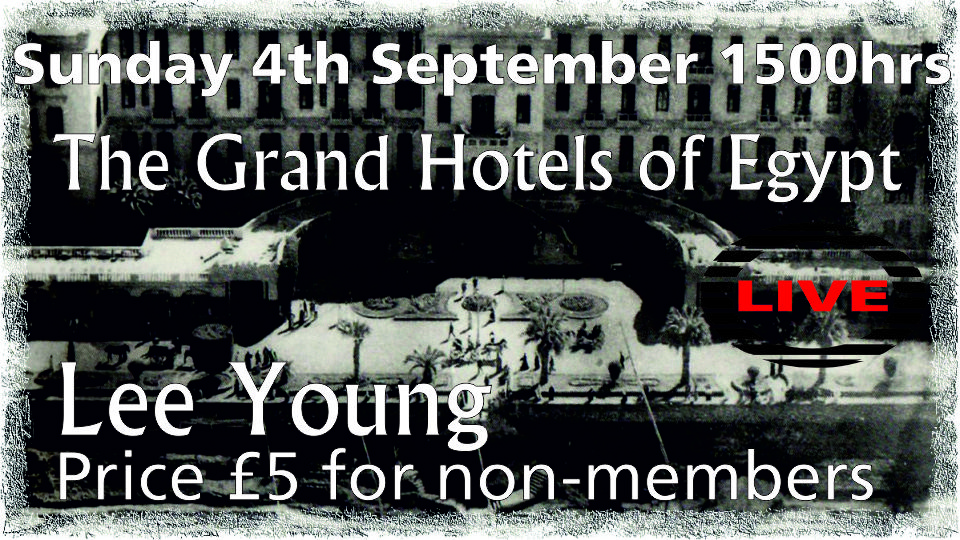 Lee Young is an independent researcher and lecturer whose specialised subjects in Egyptology are the archaeological artists in Egypt. She has a particular interest in the women artists. She lectures throughout the country on archaeological artists including Howard Carter – the artist not the archaeologist, Annie (Pirie) Quibell, Rosalind Paget, Amice Calverley and Myrtle Broome, Nina de Garis Davies. She also lectures on the Artists and Epigraphers in Egypt since Napoleon with a special lecture on Vivant Denon. She has published articles on this subject in various publications and her book on Myrtle Broome was published in January 2022.
This talk was given at the September 2022 meeting of the Essex Egyptology Group which was held at 3pm BST on 4th September 2022 in person at Spring Lodge, Witham – click here for a review of this meeting.