Click here to download the meeting review.
Artists' palettes can be defined both regionally and temporally, and this is certainly the case for the history of painting in Egypt and the Sudan from the Predynastic to Roman periods. The choice and history of the use of pigments in this region is defined by the natural environment, technical innovation and trade with the wider Mediterranean world. This talk will present the materials and techniques used by ancient Egyptian painters using a series of case studies from the Early Dynastic to Roman Periods, illustrating the innovation and resourcefulness of these societies.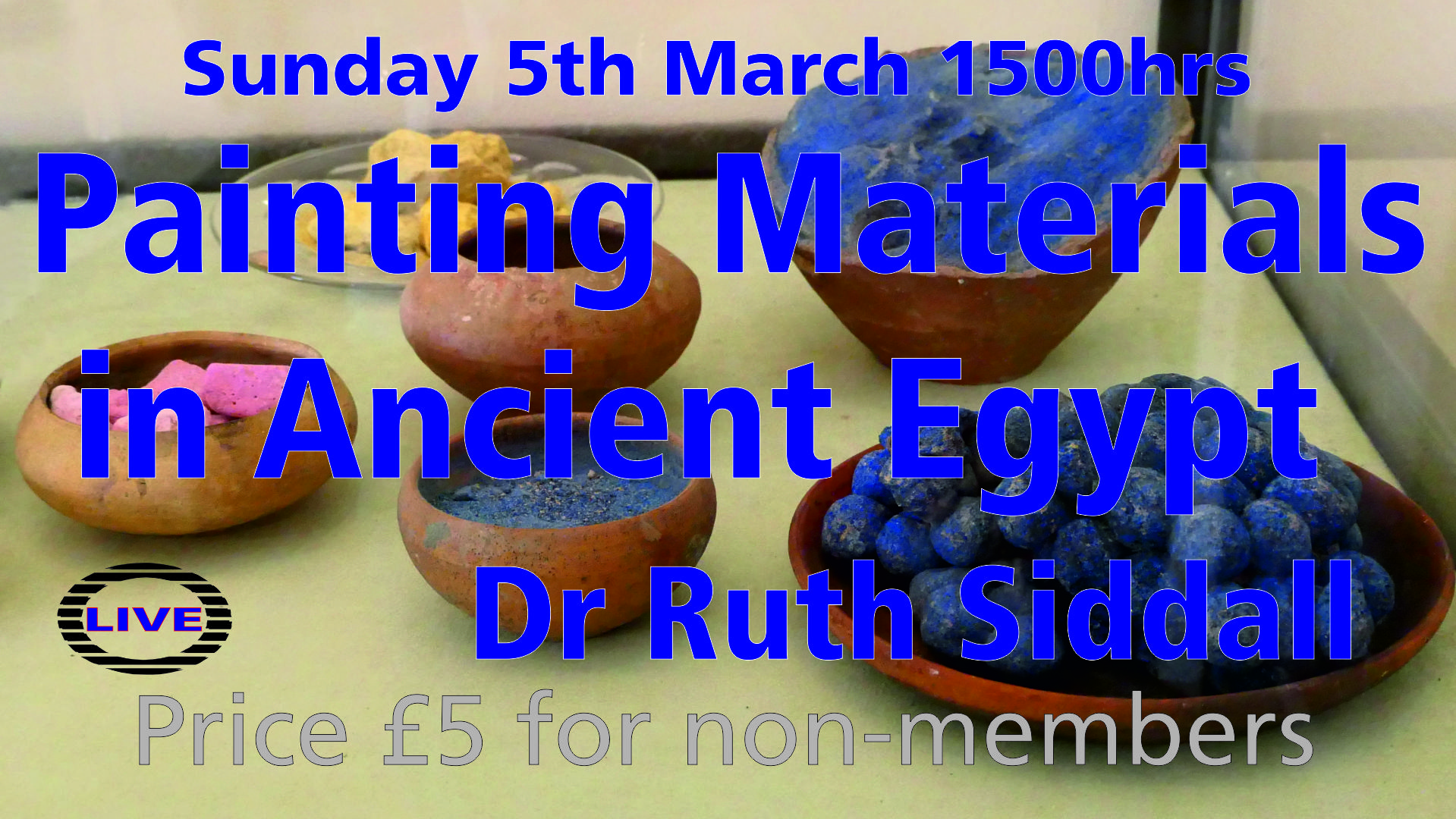 Dr Ruth Siddall is a geologist working with materiality in cultural heritage. More information about her and her research interests can be found on her UCL homepage.
This talk was given at the March 2023 meeting of the Essex Egyptology Group, held at 3pm GMT on 5th March 2023 in person at Spring Lodge, Witham.