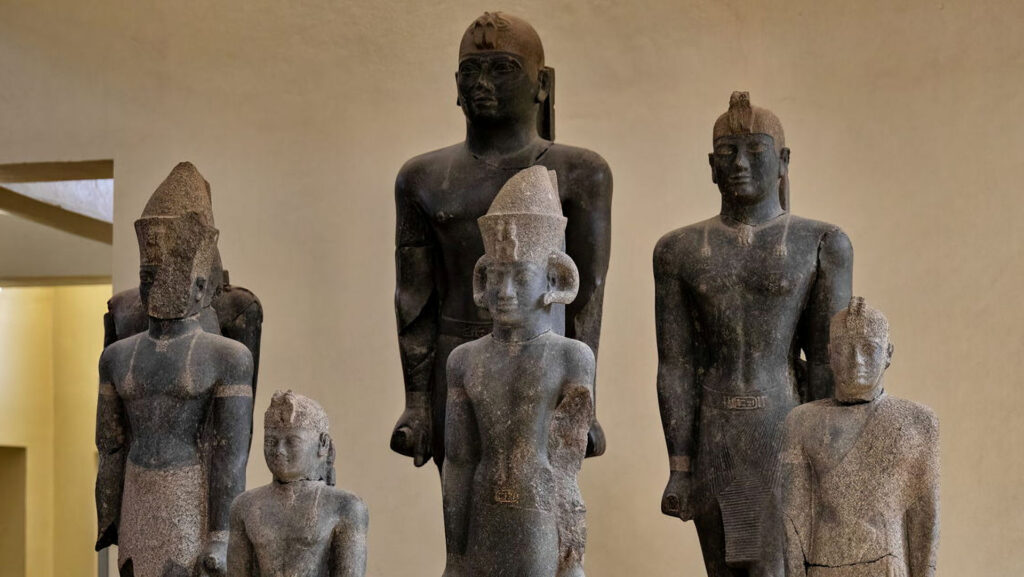 This talk was given at the September 2023 meeting of the Essex Egyptology Group, which was held in person at Spring Lodge on 3 September 2023 at 15.00 BST.
The Nubian Pharaohs of Egypt with Professor Aidan Dodson
Click here to read a review of the meeting >
The region of Nubia — now spanning the modern border between Egypt and Sudan — was long a subject of Egyptian imperial domination by its ancient pharaohs. However, in the eighth century BC matters were suddenly reversed, when the kings of Kush, the ancient name for Nubia, became the overlords of Egypt for nearly a century, before being forced to withdraw in the face of Assyrian invasions. Yet the Kushite kingdom would endure back in its heartlands for another millennium, the heritage of its Egyptian sojourn still visible in its fields of pyramid-tombs.
Professor Aidan Dodson has taught at the University of Bristol since 1996, where he has been honorary Professor of Egyptology since 2018. A graduate of Liverpool and Cambridge Universities, he was elected a Fellow of the Society of Antiquaries of London in 2003, and was Simpson Professor of Egyptology at the American University in Cairo for spring 2013. He is the author of some 400 articles and reviews, and 25 books.
This talk will be given at the September 2023 meeting of the Essex Egyptology Group which will be held at 15.00 BST on 3 September 2023 in person at Spring Lodge, Witham.