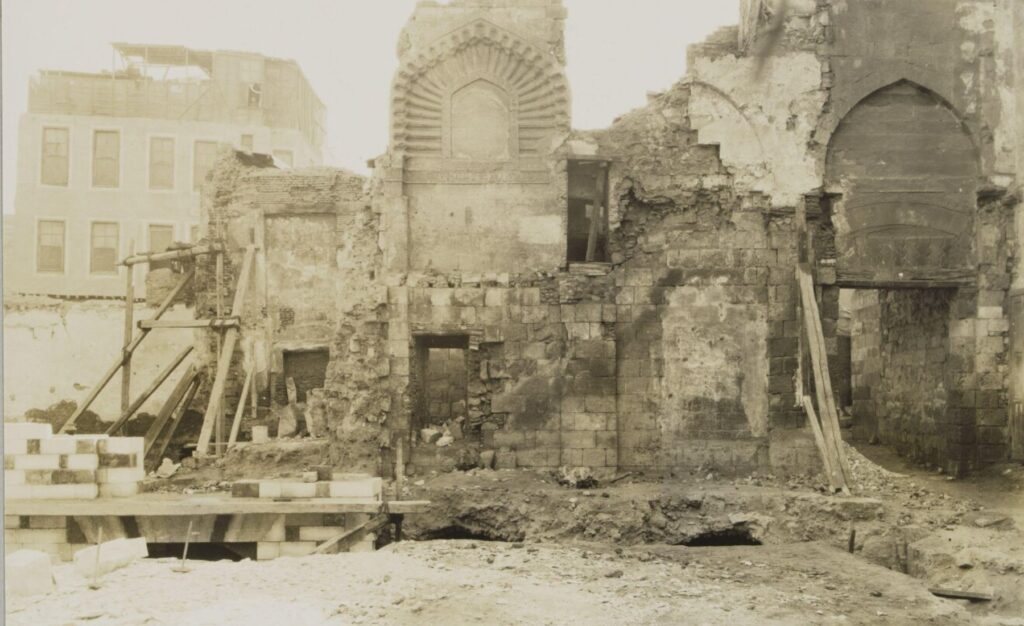 Ancient Fragments Finding New Life: The reuse of building material in Cairo's medieval monuments with Dr Omniya Abdel Barr
This talk was given at the July 2023 meeting of the Essex Egyptology Group which was held at 15.00 BST on 2 July 2023 on Zoom.
Click here to read a review of the meeting >
Dr Omniya Abdel Barr

Omniya Abdel Barr is an architect with experience in urban conservation, monument restoration and cultural heritage documentation and digitisation. Her work is focused on Mamluk art and architecture in Egypt. She holds a PhD in history from Aix-Marseille University (2015), an MSc in Conservation from Raymond Lemaire Center in KUL (2004) and a BSc in Architecture from the Fine Arts of Helwan University (2000).
She is currently the Barakat Trust Fellow at the Victoria and Albert Museum in London, working on the K.A.C Creswell's photographic collections in collaboration with the American University in Cairo, the Ashmolean Museum and Harvard University. She is also leading the 'Rescuing the Mamluk Minbars of Cairo', a project implemented by the Egyptian Heritage Rescue Foundation with funding from the British Council's Cultural Protection Fund. Since 2012, she has been documenting the looting and destruction in Historic Cairo and has actively campaigned to save Cairo's architectural and cultural heritage.