Click here to download a review of this meeting.
In 2017, the University of Jaén (Spain) Mission in Qubbet el-Hawa discovered an intact burial chamber in tomb QH34bb, who belonged to Sarenput II's brother, Ii-Shemay (contemporary with Senwosret II and Senwosret III). This tomb was part of a major funerary complex composed by the tombs constructed by the elite of Elephantine during the second half of the 12th Dynasty. The discovery of the intact burial chamber was meticulously excavated in 2018 and all the material was analysed in 2019 by different specialists, who have given a wide picture of the elite burials. In this talk, Professor Jiménez-Serrano will present the preliminary results and offer some interpretations about some aspects of the life and death in Elephantine during the 12th Dynasty.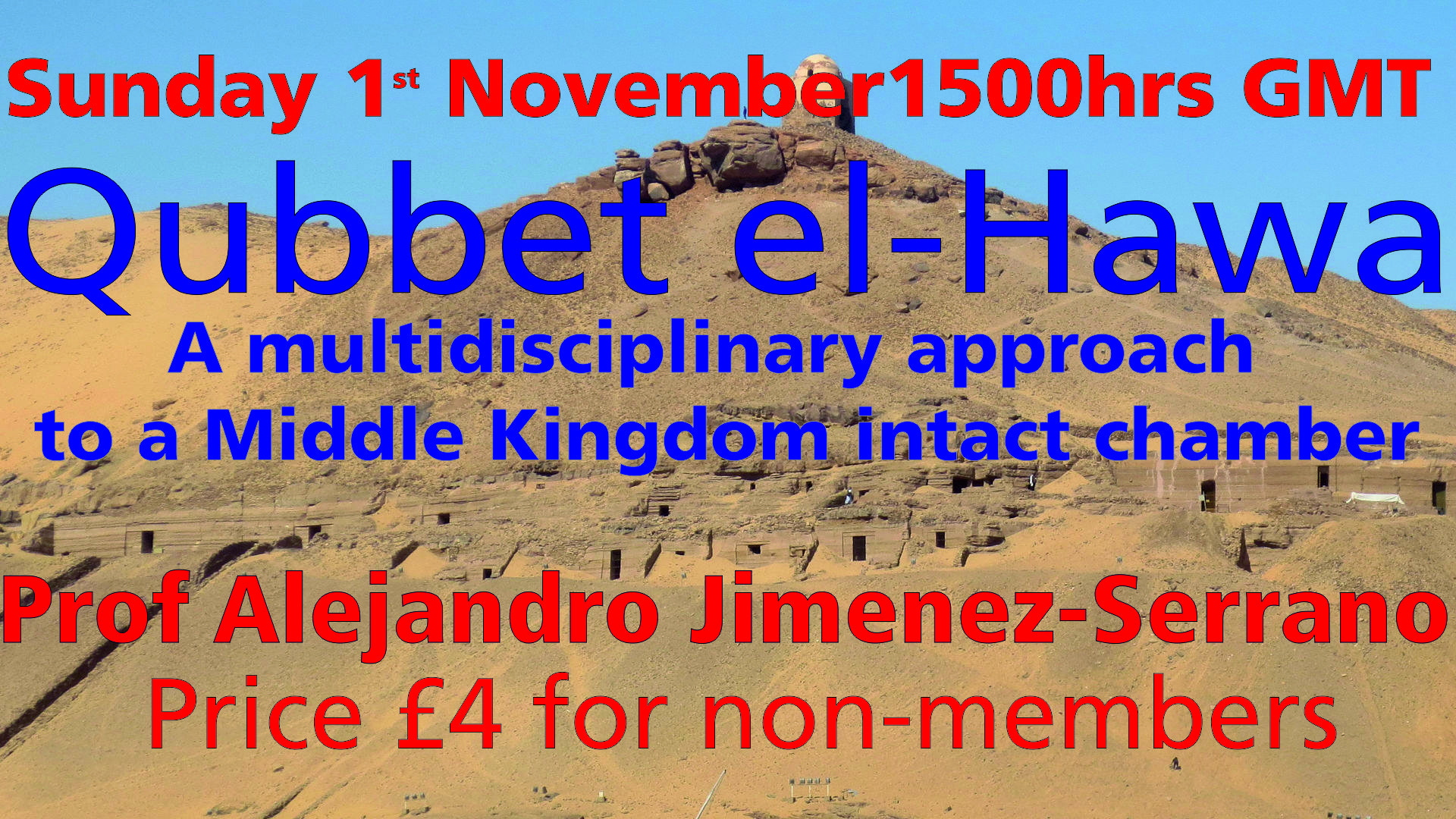 Alejandro Jiménez-Serrano is currently teaching Egyptology and Archaeology of Egypt and the Near Eastern in Universidad de Jaén (Spain). He is also leading a multidisciplinary project in Qubbet el-Hawa since 2008, which includes not only archaeological excavation, but also translation of texts, conservation and diffusion of the site.
This talk was given at the November 2020 meeting of the Essex Egyptology Group, which was held online via Zoom on the 1st November 2020 – click here to download a review of this meeting.