Click here to download a review of this talk.
Lance Thackeray was an English illustrator, known especially for his comic sporting illustrations involving billiards and golf and for his many humorous postcards. When he was over 30 he spent some winters in Egypt and produced humorous sketches which he collected in The Light Side of Egypt (1908).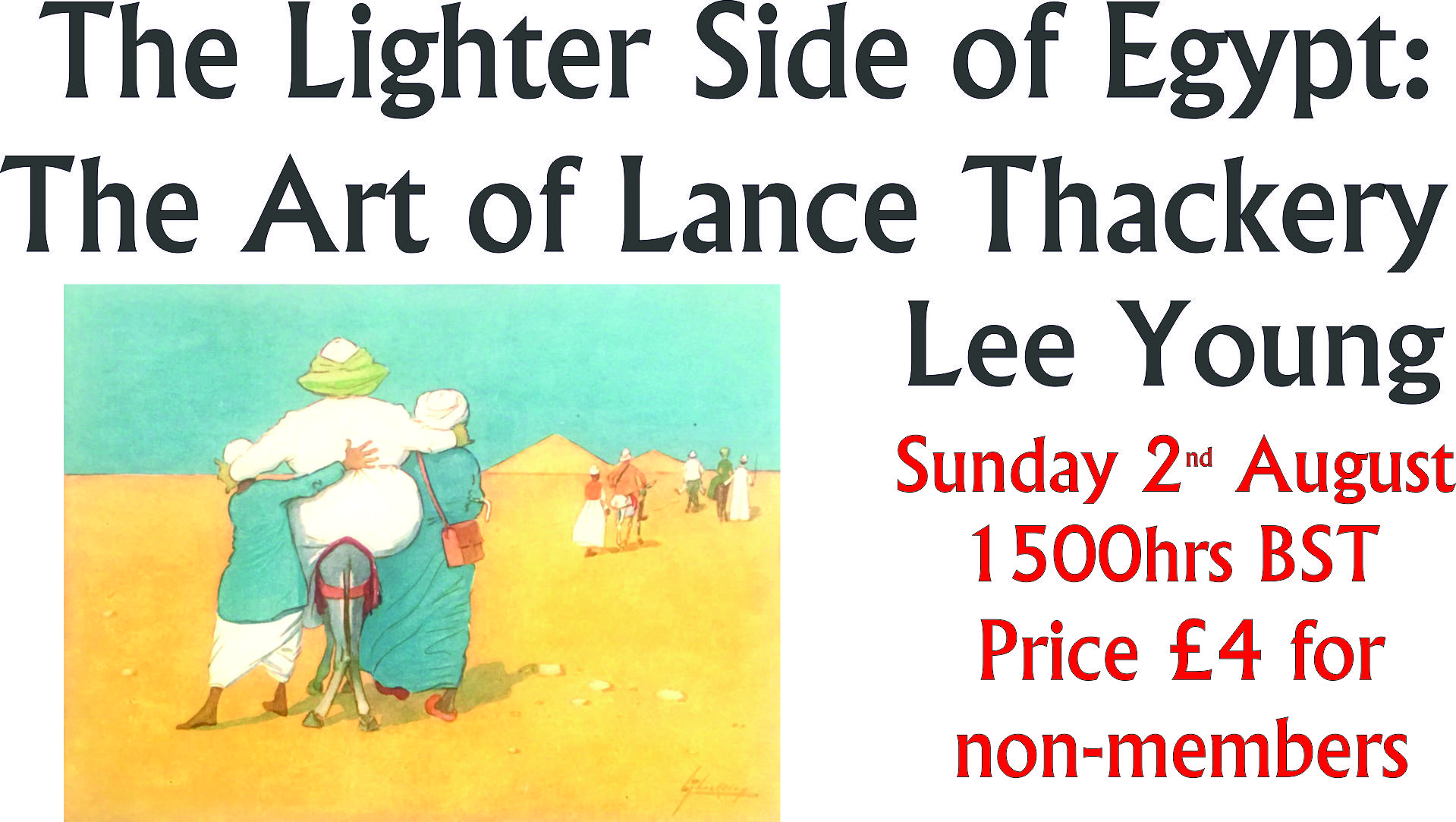 Lee Young is an independent researcher and lecturer whose specialised subjects in Egyptology are the archaeological artists in Egypt. She has a particular interest in the women artists. She lectures throughout the country on archaeological artists including Howard Carter – the artist not the archaeologist, Annie (Pirie) Quibell, Rosalind Paget, Amice Calverley and Myrtle Broome, Nina de Garis Davies. She also lectures on the Artists and Epigraphers in Egypt since Napoleon with a special lecture on Vivant Denon. She has published articles on this subject in various publications and is presently writing a book on Myrtle Broome.
This talk was given at the August 2020 meeting of the Essex Egyptology Group which was held at 3pm BST on the 2nd August 2020 – click here to download a review of this talk.