Click here to download the review of this meeting.
Two centuries ago, most of our information about ancient Egypt came not from archaeological remains, but from later sources written by Greeks, Romans and others. The ability to read hieroglyphs had been completely lost and most of the archaeological evidence lay buried beneath the sands. Over the past two centuries all that has changed and our knowledge has been transformed, thanks to dozens of pioneering travellers, explorers, antiquarians and, eventually, Egyptologists and archaeologists. Their story is told through their notebooks, letters, sketches, maps, technical drawings etc. Incredibly some of things they discovered have since been lost again, and only exist now in these records…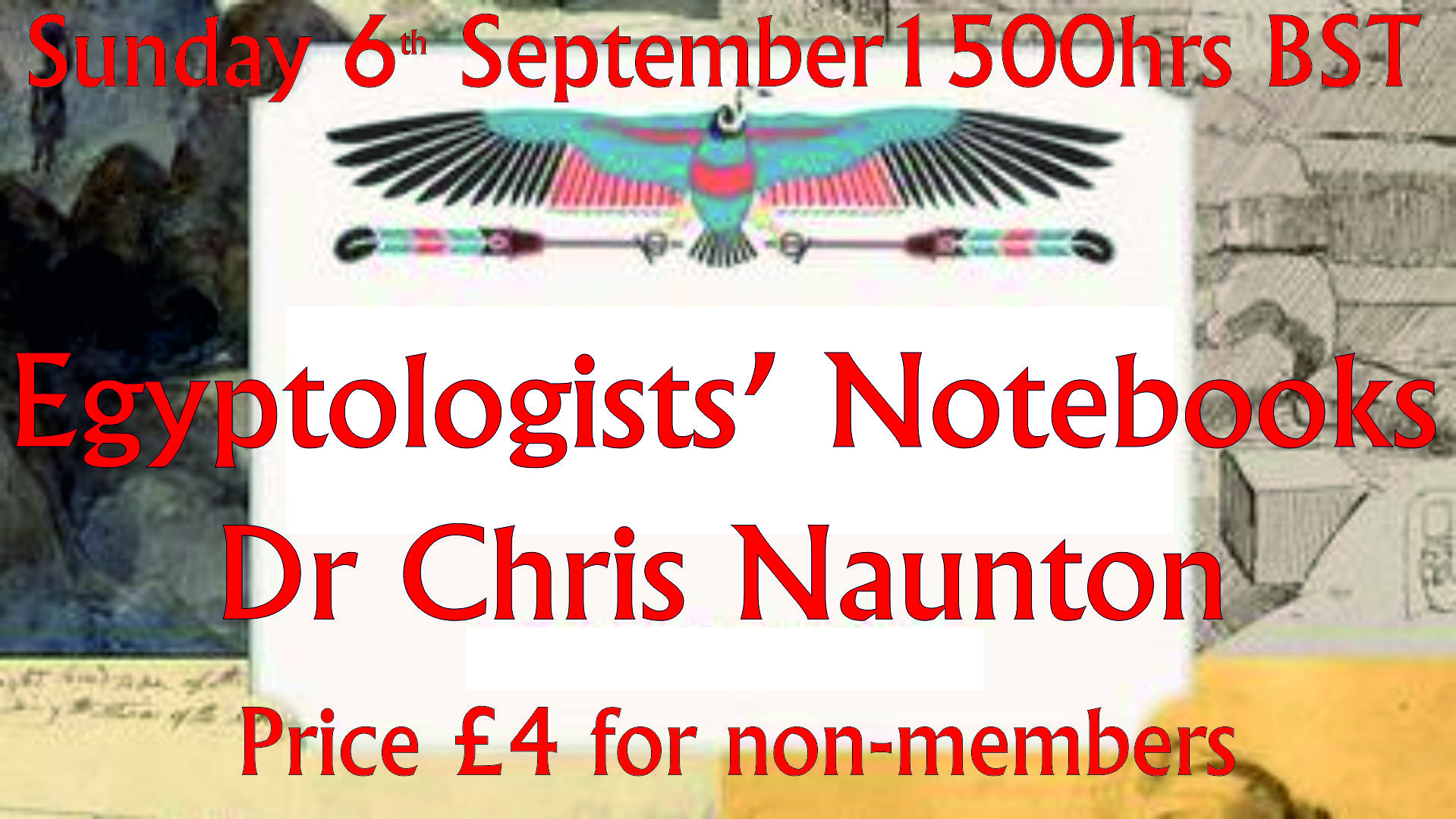 Chris Naunton is an Egyptologist, writer and broadcaster. His first book "Searching for the Lost Tombs of Egypt" was published in 2018, and his next book, "Egyptologists' Notebooks", was published in October 2020 just after he spoke to us. More information can be found on his website.
This talk was given at the September 2020 meeting of the Essex Egyptology Group, which was held online via Zoom on 7th September 2020 at 3pm BST – click here to download the review of this meeting.